Become an AKOMA Member
What you DO is amazing and we want to help you do it to the best of your ability! Help us do more for Alaska's physicians and citizens by joining the Alaska Osteopathic Medical Association. Join now!
If you have any questions, please contact us at (907) 350-2351 or at lake@mtaonline.net.
We look forward to your joining us again!
AKOMA Annual CME Meeting
Join your colleagues in osteopathic and internal medicine at the scientific meeting of the Alaska Osteopathic Medical Association and the Alaska Chapter of the American College of Physicians, being held April 9 – 10, 2021. The meeting is a great way for you to recharge, rewind, and reflect with your peers, chapter leaders, and great speakers. Connect virtually with the Alaska Chapter's rich source of knowledge content. Register now!
How is the American Osteopathic Association dealing with COVID?
As the novel coronavirus disease (COVID-19) continues to spread domestically and abroad, the AOA's top priority remains supporting the needs of the nation's 151,000 osteopathic physicians and medical students. Read more…
Telemedicine
The COVID-19 pandemic has spurred unprecedented demand for telemedicine services, leaving many frontline physicians looking for ways to incorporate telecommunications technology into their practices. In response to the global health crisis, the federal government has temporarily relaxed privacy regulations to enable physicians to practice telehealth more broadly. If you're considering adoption of telehealth into your practice for the first time, making the transition might be easier than you think. Read more…
Information for Healthcare Professionals about Coronavirus (COVID-19)
Keep up with CDC updates for Healthcare Professional as we continue our fight against COVID. Read more…
How to Stay Healthy During Severe Flu Seasons
According to the Centers for Disease Control (CDC), this year's flu season is ratcheting up early. As of Dec. 19, 2019, its Weekly U.S. Influenza Surveillance Report said "influenza activity has been elevated for five weeks and continues to increase." Read more…
Stay up to date with the Global COVID response
Find out how different countries and regions of the world have reacted to COVID-19. Read more…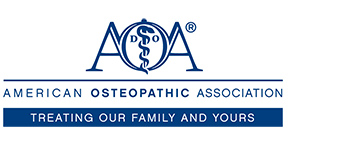 Good news! AKOMA has rearranged its billing cycle to align with the American Osteopathic Association. Once you complete your AKOMA registration, please go to the AOA's membership page where you can join or renew your membership!
Founders' Exceptional Achievement Award
The Alaska Osteopathic Medical Association is proud to announce that Dr. Nancy Kragt will be receiving the Exceptional Accomplishment award from the Northwest Osteopathic Medical Foundation on September 28, 2019 in Portland, OR.